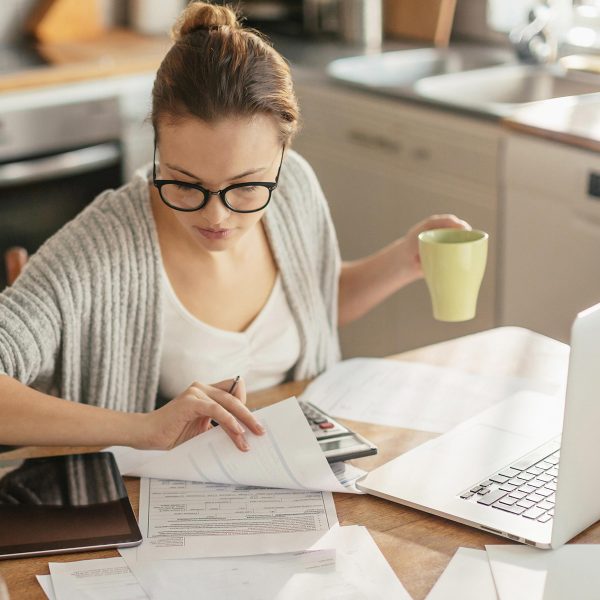 Studying online means that you are the captain of your own ship – you have the flexibility and freedom to study when and how you please, and you don't need to spend time commuting to and from campus.
You may be fitting study around work, around family commitments or perhaps a combination of both. No matter how you choose to study, creating a positive and productive study space at home is the first step in setting yourself up for a successful teaching period. We've put together some tips to help you to create the best study space possible:
Find your happy place: Choose a space where you feel you will be most productive. Some people are most productive sitting at the kitchen table and enjoy studying with the white noise of the household. Others may prefer to sit at a desk in the quiet of the home office or in their bedroom. No one knows yourself better than you do- identify which study space works best for you.
Tidy up: Make sure your study space is clutter free. Put your dirty dishes in the sink, put away your notes from any other units you may be studying, and pack all of your pens and highlighters into a pencil case. A messy study space can equal a messy mind for study, so set yourself up for a productive study session.
Disconnect: Put your phone away and log out of Facebook on your computer. Scrolling aimlessly through social media can be a huge distraction and take valuable time away from your study schedule. In the lead up to exams, it can be a good idea to ask a friend or family member to change your social media passwords. Don't worry… You'll get them back at the end of your last exam.
Get comfortable: Trying to study when you're not comfortable can reduce your productivity. Wear comfy clothes, get a comfy chair, keep warm if it's cold, set up a fan if it's hot, make sure your hair is off your face… Do whatever you need to do to make sure you are comfortable while studying.
Have study snacks available: Trying to study while hungry is like trying to drive a car with no petrol – you're never going to get anywhere. You need to nourish yourself before and during study. Nuts, fruit, yoghurt, veggie sticks with hummus, rice cakes with peanut butter, energy bars… Whatever you like. Having some ready-to-eat study snacks on your desk will help maximise your study output. Plus, there will be no temptation to procrastinate by going on an adventure to find food.
Find a happy, clean, distraction-free and comfortable study space, complete with some delicious study snacks and you're on your way to success. Happy studying.