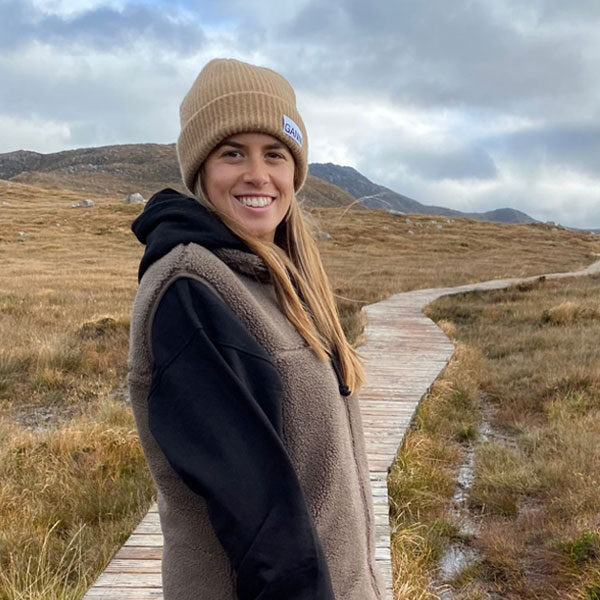 In the last year of her studies, Bachelor of Business (Management) graduate Kim moved across the globe, completing her studies in London while she travelled Europe. Since completing her studies, she's created positive and strategic impacts in her career with global organisations including Airbnb.
Ahead of the curve.
Kim began her studies on campus, but soon transitioned to WSU Online as she was also working full time. As well as helping her achieve a better work-life-study balance, Kim felt she was able to get a head start in applying her learning. Being able to instantly implement her studies at work helped cement her knowledge and apply concepts "in the real business world".
Alongside the practical experience gained while working and studying simultaneously, online study allowed Kim to prepare for the global uptake of remote working.
"I was able to get used to collaborating with people in a virtual world. It taught me to manage my own workload and time."
Making global waves.
The day after finishing her final exam, Kim boarded a flight to London with her partner to start the next chapter of her life. She was fortunate enough to be offered a Global Operations role with Airbnb soon after arriving and she's since put her learnings to use with a variety of impactful projects.
"The lessons I learned from my degree definitely help in my day-to-day, whether it's understanding accounting principles, exercising critical thinking, or understanding deeper theories that my co-workers are using to plan strategies."
As someone "obsessed with travelling as much as possible", it comes as no surprise that Kim has travelled around and enjoyed Europe's many cultures outside of work. Learning about the sights around her, entwined with her skillset in policy and communications, has blended her theoretical expertise with practical knowledge so she can utilise her degree in her role.
"We've been travelling around, cooking and finding the best hidden spots to eat around London and the rest of Europe." 
Kim's biggest tips.
Online study can be a challenge, but Kim has some key tips for new students. Considering the flexibility of online study, Kim was able to tailor her coursework to suit her needs, shift deadlines and keep realistic expectations of her schedule outside of uni.
"Ask for help from your tutors. Don't shy away just because you don't see them face to face."
Kim also explained the importance of celebrating the big moments and focusing on the highs as well as the challenges of online study.
"It's very easy to feel like you haven't achieved something when you're studying independently, but it's important to acknowledge your successes."
Are you looking to achieve your career goals with online study? Contact our Course Consultants today.