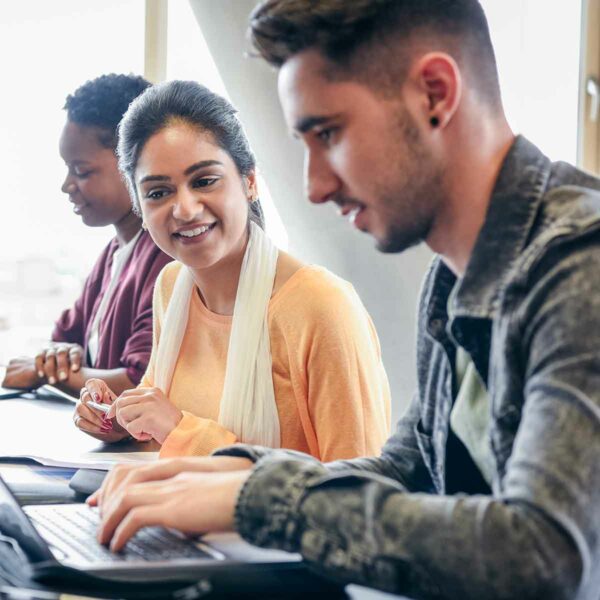 The exam period can be a stressful time. And it can be hard to balance revision and finishing off remaining assignments with work and any other commitments. We've put together some blogs on exam tips you can put into practice, but why not also hear from students who have been there before.
You can find your fellow students posting their favourite exam tips and tricks in WesternLife, the student-only social platform located on the home page of the Student Portal. Read on for some of our favourites on preparation, revision and exam day from Western Sydney University Online students Shirley and Robina.
On preparing for exams …
Feel confident during exams by ensuring you prepare well. Shirley starts by creating a study schedule, writing notes and revising them constantly. Robina prepares by creating a detailed plan and adding deadlines to these tasks. Try out one of our weekly planners for the weeks in the lead up to the exam period.
On revising for exams …
Shirley revises for upcoming exams in 4 steps. For a unit's essential readings, she firstly skim reads and picks out key points, then highlights important aspects, followed by writing out summary notes. She combines these notes with self-check quizzes, consolidating her knowledge of each module. Robina practices constant revision as the teaching period progresses, believing that "one topic done thoroughly is better than three done incompletely."
On handling exam pressure and stress …
In order to alleviate the stress of the exam period, Shirley takes herself on a walk while listening to music or catches up with friends to take her mind off study. Robina takes a different approach by focusing on her set study plan to avoid being distracted by the methods others use to prepare. During exams, it's important to remember to look after yourself mentally and physically.
On the day of an exam …
Everyone has a different routine the day of an exam, and each person will develop their own habits. Shirley ensures she eats a nutritious breakfast, listens to videos lectures on the way to the exam and revises key concepts with friends. Before an exam begins, Robina takes time to remind herself of her thorough preparation and that her revision will lead to a successful result.
On celebrating after exams …
After you complete your exam period, you get to celebrate your hard work. Maybe your favourite way to celebrate is to go out for dinner with friends, like Shirley does. Or maybe you prefer to catch up on what you wanted to do while you were revising, like Robina. If you're approaching your summer break, check out our tips for making the most of your time off.
Good luck for your exams. If you need an extra hand, get in touch with your Student Advisors, or jump on WesternLife, your student-only social platform on the home page of your Student Portal.
Are you thinking about studying with Western Sydney University Online? Chat to one of our Course Consultants who can help you make the right study decision.