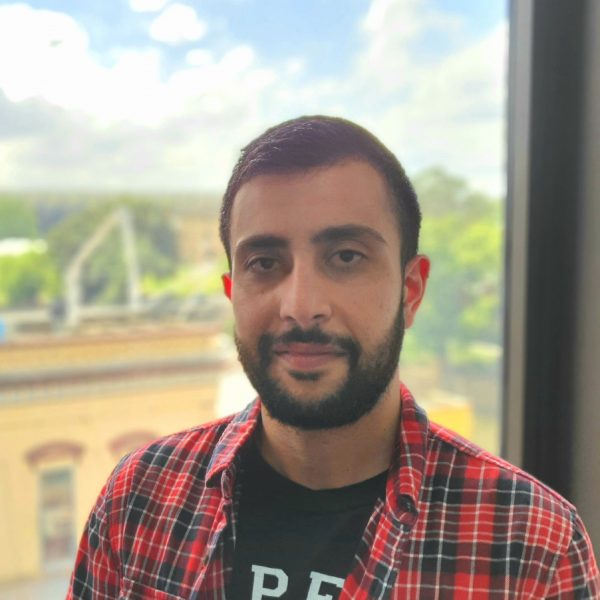 When you undertake tertiary studies, it is important to maintain a life balance that works best for you. Work, social commitments and family are all just as important as study. After all, if your timetable doesn't leave time for the things that matter most, how will you find the time to learn anything new?
Recent WSU Online Graduate Arman realised this during his study journey. Online study made it possible for Arman to resume his Bachelor of Business years after previously deferring as it allowed him to follow his own path in life while continuing to work.
A long time coming.
Arman began his journey with WSU back in 2009. Studying at the Parramatta campus was a constant juggling act between study, work and supporting his elderly parents. With so many responsibilities, it wasn't long before he had to pull the plug on tertiary study. Arman hoped one day he could return to his degree at 'an opportune time'.
"Studying became increasingly difficult… it culminated in my decision to no longer progress my degree."
Flash forward to 2015. After a long absence from study and a promotion at work, Arman's responsibilities were finally more stable. If he was going to study, he decided that online was the way to go. He explored options at various universities, but was unable to find the right one for him.
"I found these online offerings confusing, unclear, and I generally felt unsupported by the universities in question."
It wasn't until 2018 that he came across WSU Online. Arman's mentor recommended the course as a great opportunity to upskill. With the flexibility of an online course as a perfect fit for his 9 to 5 schedule, it wasn't long before Arman enrolled. He was granted credits for the units he'd previously studied back in 2009 and resumed from where he left off.
A flexible fit.
Arman's online curriculum helped him learn in a way that suited his needs. He appreciated the way learning modules were built up of small clusters of units. To him, they were "easy to follow and relevant", allowing him to study at his own pace.
"Unlike other institutions, I found the platform to be superior and make for a streamlined learning experience. It was really easy to engage with the content."
Alongside the flexible course structure, the ease of connecting with his peers was motivating to Arman's studies. Support services too – such as Student Advisors – were there from the beginning to assist him with the enrolment process. And his Online Learning Advisors (OLAs) were only ever one message away.
"The OLAs were extremely helpful and always went out of their way to help. From being understanding if you required an extension, to taking the time to walk you through content you need clarification on."
As someone who values the flexibility of online study, Arman's top tip for new students is one that emphasises time management.
"Update your calendar at the start of semester to make sure nothing slips through the cracks, with reminders for assessments weeks in advance. This is incredibly useful when you have a heavy workload and are juggling other priorities."
Future pathways.
2020 has been a successful year for Arman, all things considered. Closing in on ten years at his current workplace and now graduating from university, his degree has given him the skills to continue growing professionally.
Best of all, after finding a mode of study that works for him, why give it up? With the foundational knowledge gained from his Bachelor, Arman is planning to pursue further study, recently applying for a Master of Law.
It took more than ten years to get here. But after a bumpy relationship with tertiary education, Arman is finally walking away with a degree in hand.
"I definitely look back fondly at my time with WSU Online."
Has Arman's story inspired you to pursue your skills online? Take a look at our range of online courses.