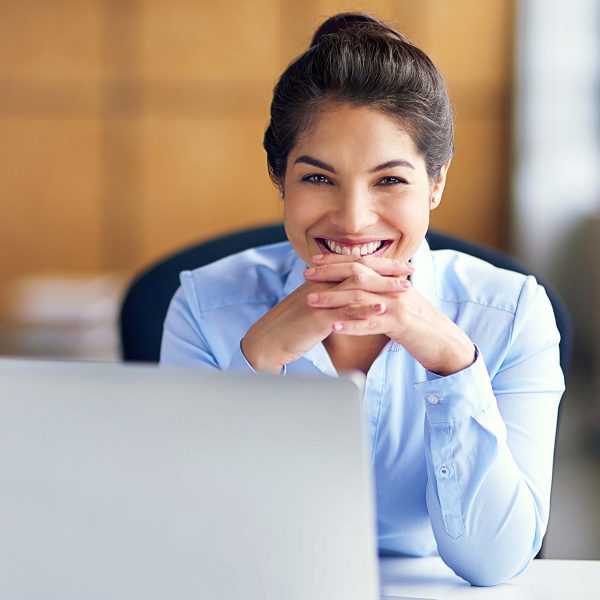 An essential part of your online study journey is your computer. You'll need it to access your learning materials, submit assessments and complete weekly activities. Tick off these five steps and start your first teaching period with confidence.

Step 1: Get the right hardware
We've created an interactive online learning environment enhanced by audio and visual learning materials. To get the most out of this content, make sure your laptop or desktop computer is equipped with:
Speakers or headphones
Web camera
Microphone
If you have a device that's on its last legs, starting your online degree may be a good excuse for an upgrade.

Step 2: Get the operating system to match
Once you've got your hardware sorted, ensure that your operating system is up to scratch. Whether you're a Mac or a PC user, if you're running an old operating system, some learning materials may be difficult to access. Operating systems required are:
Mac: OSX Version 10.7
PC: Windows 7
If you're unsure what system your device is operating on, try What's My Browser for a quick system check.

Step 3: Sort out your browser and get up to speed
Choosing a high functioning web browser will make for a smoother online study experience. Download either Chrome or Firefox  for faster page loading and overall streamlined usability.
To eliminate connection frustrations, especially when assessment time rolls around, check the speed of your internet. We recommend 30GB of data allowance per month for your studies. If you're unsure of your current internet capabilities, contact your internet provider to discuss further.

Step 4: Organise your software
Your course gives you access to a range of learning materials in all formats and sizes, including videos, audio files and PDFs. You will need to view these interactive course materials using:

Step 5: Get the Student Advantage
Approximately two weeks before your first teaching period you'll receive your student email address and login information for the student portal. Once activated, you can use your student details to get Microsoft Office 365 for free via Student Advantage. You'll have access to all your favourite programs like Word, Excel, PowerPoint and Outlook, as well as new features such as OneDrive and OneNote for all your online storage needs. With a focus on collaboration, these features which will come in handy during group assessments.
You can now kick-start your online study with peace of mind, knowing you're tech ready. If you have any questions contact one of our Student Advisors on 1300 050 935.