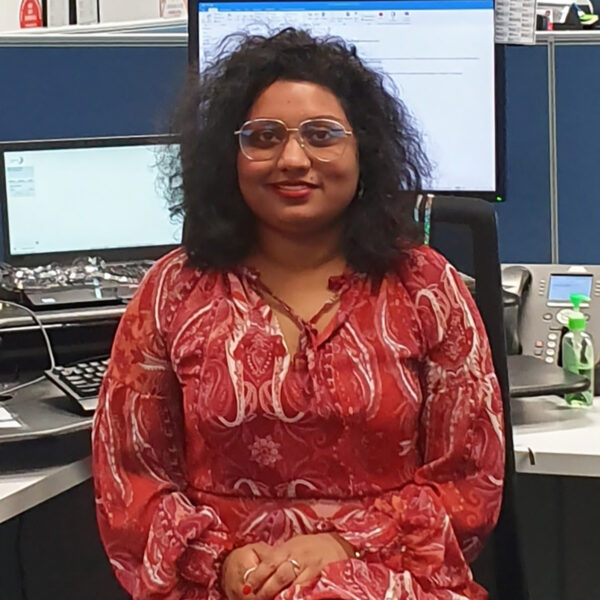 Meet Quanita, a Western Sydney University Online Student Advisor. We spoke to her about her favourite parts of the role, the understanding she has as a former student, a memorable experience with a student and her number one tip for new students.
Tell us about your role as a Western Sydney University OnlineStudent Advisor.
Our purpose is to provide students with the support they need to complete their online studies to the best of their ability. As online studies are often a new experience, it can seem daunting to some individuals so we aim to deliver the best student experience from start to finish.
We offer phone and email support to students, answering queries related to course planning, academic writing and referencing skills, technical support and nursing placements. Our focus is to create a smooth experience and to help students achieve their goals.
What's your favourite part of being a Student Advisor?
I love being able to provide holistic support to students. I like being able to resolve issues and assist students in achieving their goals.
What can you help students with that they might not know about?
All our advisors have completed tertiary study so have the experience to share our study tips with students. We are familiar with the lows and highs of completing a degree, so are able to listen and guide you based on our experience.
Is there a student experience that stands out for you?
Recently, I spoke to a student who was affected by the NSW fires; she was panicking as she was more than halfway through the teaching period and did not want a fail result on her transcript. I walked her through the process of withdrawing without academic penalty and the fees refund process, as well as the support services available to her. She appreciated my advice and could now just focus on her family in this stressful period and return to studies at a better time. I really hope I made a positive impact and that I was able to relieve some of her burden.
What's your number one tip for a student new to online study?
Don't stress, and remember that there is help available! It can seem isolating to study online but we are here to offer our support. There are no stupid questions and we are invested in helping you achieve your goals.
Western Sydney University Online Student Advisors are here to support students throughout their study journey. Quanita adds, "Student Advisors were once students too, so we do understand the stress that can come with completing your studies."
Are you a student after some help or advice? You can contact your Student Advisors in the Student Hub.
Interested in studying with Western Sydney University Online? Get in touch with one of our friendly Course Consultants.