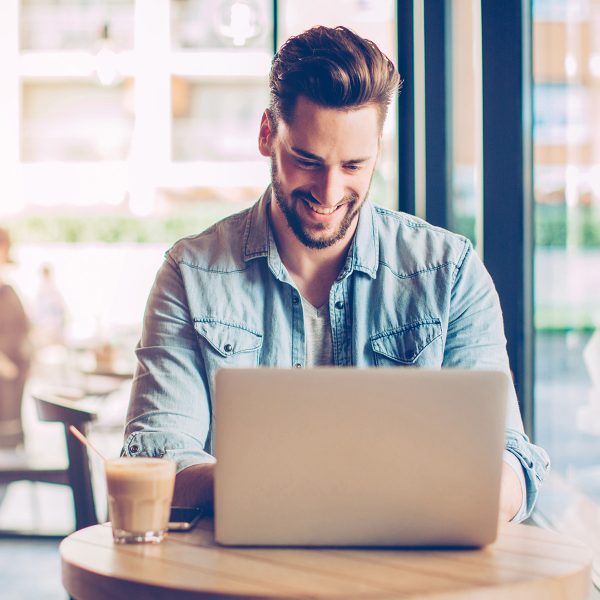 When you study with Western Sydney University Online, you graduate with the same degree as those studying on campus. Courses are delivered in an advanced digital environment and purpose-built for online learners. We explain how your course is delivered to you as a student choosing to partake in online study.
You learn in an online classroom
At WSU Online, instead of listening to lectures and taking down notes, students jump into Canvas. Canvas is your online classroom, where you'll find access to your individual units and study groups you're in. Canvas is a highly dynamic Learning Management System, and is easy to navigate. It's not your typical learning environment, which means you can tailor your learning experience to suit your needs.
Fit study around your life
The biggest advantage of studying with Western Sydney University Online is the flexibility it provides. It allows you to fit study around work and family commitments. Instead of commuting to campus, you can use the time to complete coursework. During the teaching period, you don't have to be logged into Canvas at particular times – you can log in when it suits you. You can live far from the Western Sydney University campus, be travelling the world or working while you study.
WSU Online also offers flexible study loads so you can study at your own pace, and you can begin your online study journey at three different points during the year.
Feel supported, even if you're far away
WSU Online offers heaps of support to you throughout your study journey. In each of your units, you'll have an Online Learning Advisor (OLA) to lean on, who is specifically trained in facilitating your online study, and is a subject matter experts.
Student Advisors are also here to help and can be contacted via phone or email. They provide support 7 days a week to help with anything from course planning to referral support services.
Studying with WSU Online means you're a part of the online community where it's easy to connect and interact with fellow students in smaller learning groups and on social discussion boards. You'll find the support you need to succeed.
For more information, check out our Q&A with one of the Student Advisors or discover more about what you can expect from your Online Learning Advisors.