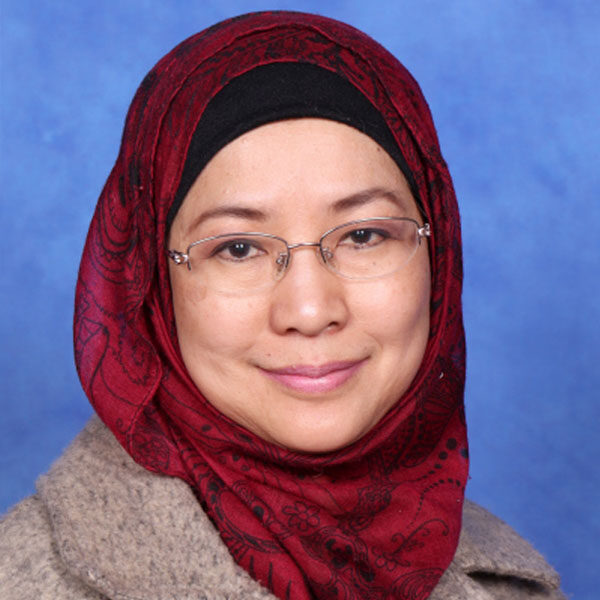 Azizal never planned to study again after a 30-year break. However, after a life changing event she found herself on a new path with WSU Online studying a Bachelor of Business (Management). It was one of the most challenging, but ultimately exciting journeys of her life.
A new direction.
A member of the baby boomer generation, Azizal started working full time after 20 years to support her family. And she decided that a return to study was a great way to support her re-entry into the workforce. Having adult children with disabilities made her even more committed and more determined to complete her degree.
"I wanted to be financially independent and improve the quality of my life besides being a role model to my children."
A new learning experience.
Azizal initially began studying on campus at WSU, but transitioned to WSU Online as it offered more flexibility to study autonomously and provided a more balanced lifestyle. She enjoyed online study because it meant she could study on her own terms and timelines, which ended up being mostly evenings and weekends.
Best of all, she was able to build her professional network and achieve her personal and professional goals thanks to the friends she made along the way. She actively participated in group work and contributed to weekly discussions. All the while, she kept her family and studies as her top priorities and never lost sight of her goal.
Outstandingly, Azizal was awarded with a Golden Key International Honour Society certificate in her first semester and the 2020 Dean's Merit list in her final year.
"I am grateful to both my children for their continuous support and inspiration."
A bright future.
Azizal's time studying at WSU Online helped her gain invaluable knowledge in business management and has developed her interpersonal and presentation skills. She even overcame her fear of public speaking.
Following her passion for books, Azizal plans to continue her work as a librarian and develop new skills and knowledge in areas such as personal finance. She believes that completing a degree is about more than your career.
Azizal's advice is to any baby boomers who are considering returning to study again: go for it. Everyone should have the chance to pursue their professional or personal goals, no matter their age. And as daunting as it may feel, there's nothing more rewarding than taking that next step.
"Never give up! Age is no barrier to achieve your goals in life."
Ready to take that next step towards your professional or personal goals? View our range of courses today.