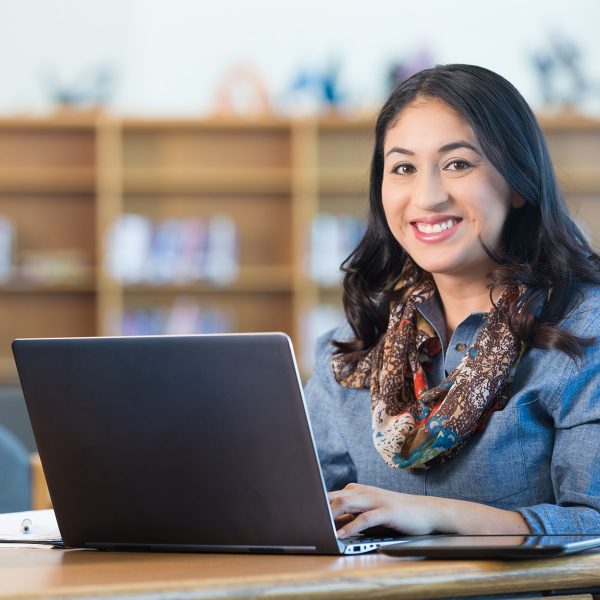 The must-know terminology before starting a Western Sydney University Online course.
What is a Student Advisor? What are your OLAs talking about? What even is an OLA? These are just a few of the questions that can flood your brain when starting an online degree. All of this new information can sometimes be challenging to understand.
To help, we have gathered a list of glossary terms to help you navigate your way through the first stages of your degree.
Teaching period
Western Sydney University Online operates on an academic calendar divided into three parts. These parts are referred to as teaching periods or TPs and run all year round, further enhancing our flexible study offerings.
Core, major and elective units
All of our undergraduate courses are made up of numerous subjects referred to as a units. There are three types of units, core, major and elective units. Core and major units are compulsory subjects that must be successfully completed in order to fulfil the requirements of your course and electives units are subjects that you choose to upskill in a particular area of interest.
Online Learning Advisor (OLA)
Essentially the OLAs are your teachers. They are helpful, accessible and knowledgeable industry professionals that have been trained to teach in an online environment. Many OLAs still work in their chosen field and use online teaching as a way to share what they love with others. Providing you with personal feedback and support throughout your degree, they are easy to contact and can answer all of your unit-specific questions.
Student Advisors
Your support network available 7 days a week to assist you with any general course questions you have. They can help you with your enrolment, planning your course, technical support, counselling referrals and tips on how best to approach online learning.
Learning group
This is the group of people you will virtually study with throughout your degree. You will be a member of a Learning Group, led by an OLA, for each of your units. The small groups allow you to work together on unit topics with your peers and OLAs without losing focus.
Collaborate
Collaborate is a session-based tool we use to help create your online classroom. Similar to web conferencing, Collaborate has a live chat with audio and video capabilities allowing you to interact with OLAs and classmates during live unit content presentations.
eTexts
Great news! No need to buy any expensive, not to mention heavy text books. An online degree means free online text books called eTexts. Instead of hard copy text books, most of your subjects will have eTexts available.
Turnitin
This is an online assessment submission platform. All of your OLAs will refer to this in conjunction with both individual and group assignments. Highlighting any content similarities, this tool helps to combat plagiarism, while allowing the OLAs to provide feedback and grades within two weeks of submission.
Chat to one of our friendly Course Consultants today on 1300 050 928 for more information.