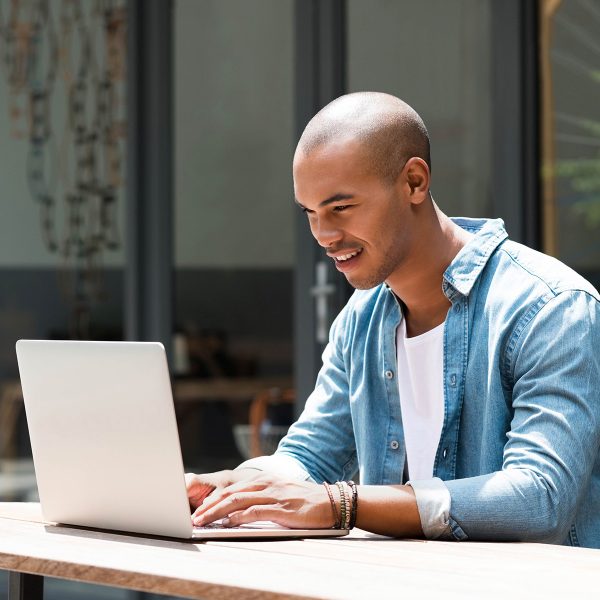 As a uni student, networking can be hard. As an online uni student, it can be even harder. However in 2020 it's never been easier to connect with people online to build a network of contacts. Considering many vacancies never make it to job boards and recruitment websites, networking can lead to opportunities and provide a connection to your chosen industry. Not sure where to start? The good news is that it's never too late to start – read on for our top networking tips and get ready for life post-university.
Get social (online)
As an online student, developing a strong online presence should be your first networking priority. LinkedIn is your best connection to the professional world – follow these steps to building a great profile, even as a student.
Twitter, depending on your industry, is the perfect platform for creating and maintaining connections to the industry, introducing yourself to someone and engaging in discussion. Industry groups and organisations often have online chapters, events and seminars, while most should offer discounted student memberships.
Lastly, try cold emailing people within your industry or field you admire.
Take advantage of your time at WSU
WSU Online offers a number of resources for you to utilise during your studies, including Online Learning Advisors (OLAs). Most of your OLAs are still active in their field and in addition to offering support during your unit, are a great contact to have post-studies.
Building a network is also a great perk of engaging with your fellow students. Have you heard about WesternLife? It's a great tool to engage in discussion with your peers.
Maintenance is key
So you've set up your new social media profiles, you've connected with OLAs and students at WSU Online and you're reaching out to professionals and organisations – what's next?
Make sure you work as hard to maintain your network as you did to build it. Make contact with your connections and check out what they've been working on. Our top tip: remember that words sent online can sound different than in person, so keep in mind your tone of voice and stay professional.
Get out and about
Even though you're an online student, jump offline and network in person. Attending events in your area is a great way to introduce yourself to people directly. Research who will be there, prepare an elevator pitch about yourself and connect online with the people you meet.
Conducting work experience or an internship also provides the opportunity for industry experience while maximising your job opportunities once you graduate.
Remember that it's never too early to get out there and start selling yourself! Check out WSU Student Services and WSU Careers if you need some advice.