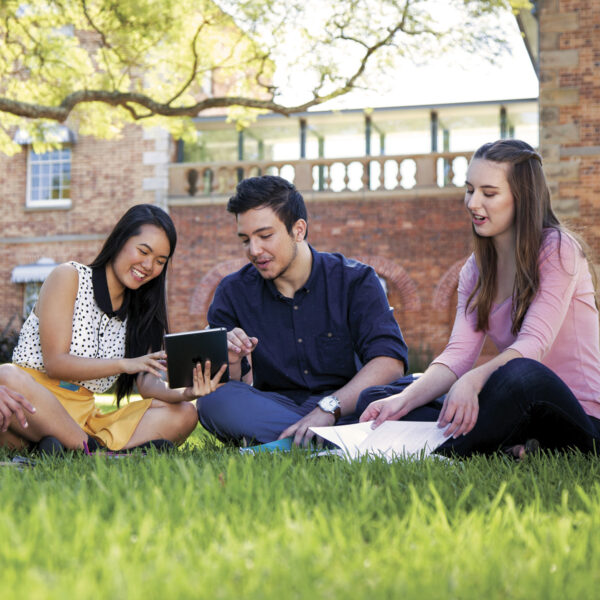 You've made it to the end of the year, and what a year it's been. Juggling personal commitments with study has been exciting, challenging and rewarding. And it's now time for a well-deserved break.
So, what should you do with all your new-found free time while at the same time preventing your mind from drifting too far into relaxation? The silly season doesn't have to be so silly with our top five tips for making the most of your summer break.
1. Enjoy some time out.
You've worked hard so enjoy some rest. Relax and wind down by reading a good book, binge watching that Netflix show you've been looking forward to or spending time with family and friends.
2. Soak up the sun.
Keep your body active during the summer break by trying some outdoor activities. Go for a run, hop on your bike or pop down to the beach for a swim. Perhaps even enjoy those summer rays by organising a camping trip away with family or friends.
3. Train your brain.
There are some great smart phone apps out there specifically designed for brain training and improving memory. Free apps like Peak, Elevate and Lumosity provide fun yet challenging activities that can help you keep your mind active over the summer break. Apps not your thing? Then why not try the good ole fashioned Sudoku or super quiz from your favourite daily newspaper.
4. Reflect on how far you've come.
Remember, you're much closer to reaching your study goals now than you were this time last year. The journey to graduation will always have its ups and downs, so it's important to be proud of how far you've come. Use reflection to inspire motivation for your next teaching period.
5. Prep for next teaching period.
As summer comes to an end, it's time to bring back the study inspiration. To spark some excitement perhaps go shopping for some new stationery or something to jazz up your study space. Use this excitement to get organised and make a study plan.
Be productive with your time, have fun and get ready for your next teaching period. Staying ahead of the game this summer will help set you up for success.