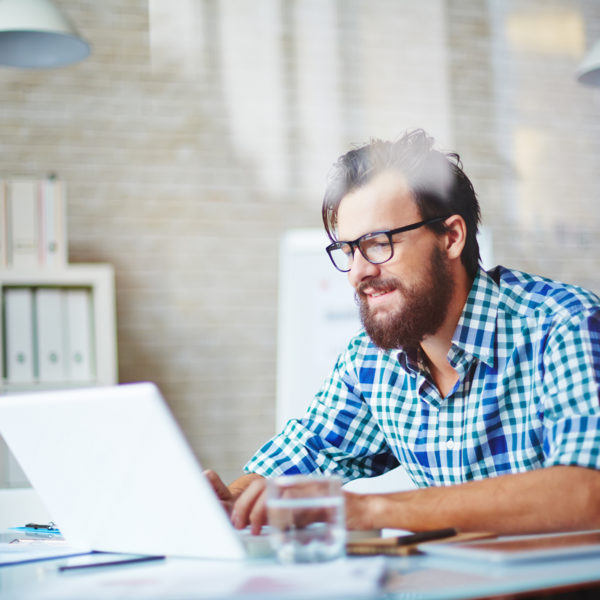 Time management is a vital skill to develop when you study online. It can be difficult to balance study with work, family and other commitments, and requires dedication as you make your way through the coursework. Practising effective time management means investing in your study journey and results in you getting the most out of your course.
Whether you're currently studying with WSU Online and struggling with balancing your commitments, or if you're thinking about studying online and not sure if you've got the time, read on to find out more about our approach to time management.
Understand where your time goes
While you study you'll most likely have other commitments to balance. Start by looking at your days and weeks and conducting an audit of where your time goes. How much time do you spend at work, on your commute and with family and friends? Once you know how much time you have on your hands, try blocking out dedicated study time where you can. Our interactive study planner is a great tool you can use to create a personalised weekly timetable.
Prioritise and maximise your time
During the teaching period, there are a number of things you can do to ensure you're prioritising your time and getting the most out of the hours you're dedicating to study. Start your study time by ticking off your most important tasks, move your schedule around if possible to get the most out of your time, choose to study during the period when you're most productive and try studying on your commute if you're working while you study.
In order to maximise your time, you'll need to stay organised and plan your time. Plan for the day or week ahead with the tasks you need to complete in mind and remember to schedule enough time for each of the units you're completing. Download or print off one of our weekly planners to help you stay on top of things.
Additional ways you can help improve your time management skills include setting goals and looking after yourself. It's important to set goals that align with you better managing your time. Try building your goals around the SMART (specific, measureable, attainable, relevant and timely) technique and don't forget to reward yourself when you reach them. You also need to make yourself a priority while you study. This means ensuring you're healthy, getting enough sleep, having a productive study space and taking frequent breaks. Your study space needs to be positive, comfortable, well-lit and free from clutter and distractions.
Take your time management online
As an online student, you're using technology to complete your course with the flexibility to study when and how it suits you best. Utilising online time management tools will help to keep your studies on track and better organise your time. Check out Lifehack's list of the best apps to help conquer time management challenges, featuring Toggl, Trello and Todoist.
Practising effective time management can be a key to your success as an online student. Don't forget about the time management tools WSU Online can provide, including our interactive study planner and weekly planners. If you have any questions, contact your Student Advisors.