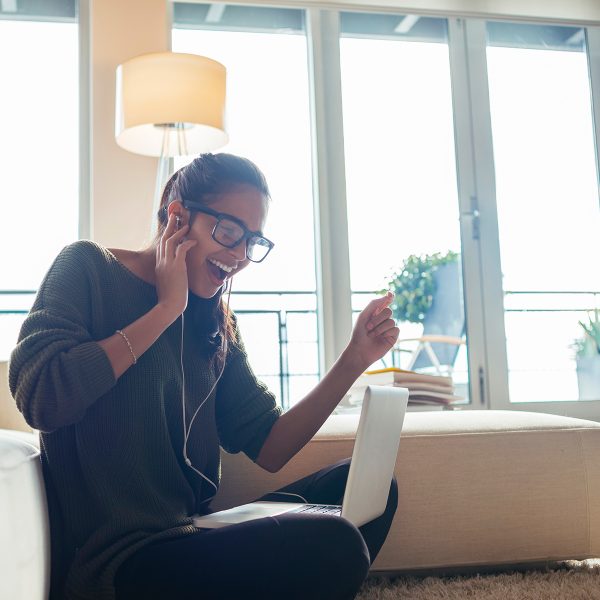 Another year has come and gone, and as we all start jumping on the 'new year, new me' bandwagon, it becomes apparent that the key to our success will be motivation. While there's nothing wrong with silence, a killer soundtrack can be a simple, yet effective way to give you an extra push to achieve your New Year resolutions.
Check out our top five motivating Spotify playlists for any mood:
Walk on sunshine.
Updated regularly, this Morning Motivation Spotify playlist is a great way to start your day. Projecting positive vibes, this collection of tracks will help boost your mood and kick-start your motivation.
Live every day like it's Friday.
There's nothing like that Friday feeling, so why not recreate it every day? Anytime you need a little pick-me-up try out the Friday Funday playlist to re-set your excitement for the day.
Seize the day.
The Office Stereo is an upbeat, yet calming playlist with something for everyone. Providing you with tracks to help make the most out of your day without getting too distracted by pop lyrics you know all too well.
Chill out and focus.
The Acoustic Covers playlist may be just the right remedy for regaining your concentration. These acoustic versions of some of your favourite tunes can provide you with the perfect balance between chilled out and productive.
Re-live 2017.
If all else fails, let's throw it back to some of your favourite upbeat tunes of 2017 with the Top Tracks of 2017 playlist. It's not the best idea to stay stuck in the past, but the odd throwback every now and then won't hurt.
Remember, be realistic with your New Year resolutions and make 2018 your best year yet.
More blogs