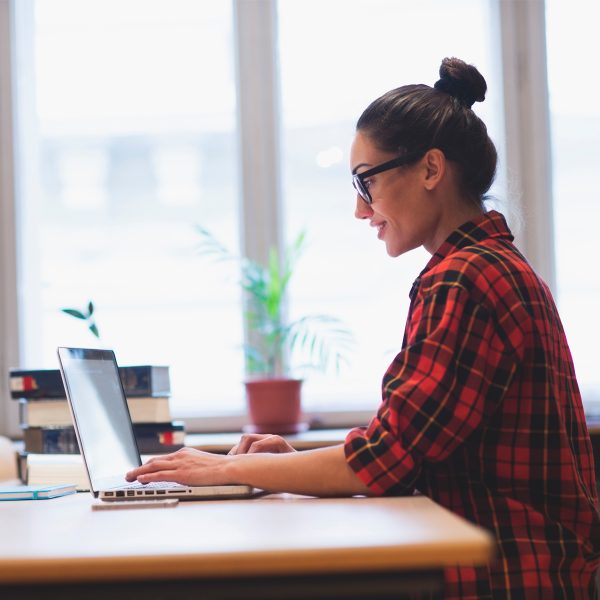 There are any number of reasons why people choose to study. You might want to take the next step in your career or are ready for a career change. For others, it's been a lifelong goal to earn a degree. Whatever your reason, study brings you one step closer to realising your goals.
In the past, you needed to decide where and what to study. Today, students also need to decide how to study. Online learning is one of the greatest revolutions in modern education, and it's not difficult to see why over 100,000 Australian students are choosing to study online…
Online learning is flexible, convenient and comfortable
If you're working full time or have family commitments, commuting to and from university to attend classes just may not be viable. Studying online means you are the captain of your own ship – you can choose to study when and how you want to.
You might be nervous about returning to study – no need. You can learn in the comfort of your own home and support is available seven days a week.
Your resume will stand out
Highlighting online learning on your resume shows potential employers you are digitally fluent, one of the core requirements for employment in the 21st century. Studying online requires a lot of self-motivation and discipline, attributes highly desired by an employer. So not only is it clear that you are eager to learn and enhance your career, it demonstrates that you have outstanding time management and organisational skills.
Online learning is interactive and engaging
Studying online doesn't mean listening to lectures and reading along with lecture slides. Your learning materials might include weekly activities, quizzes, discussion boards, videos or audio presentations just to name a few. If you have any questions, your Online Learning Advisors are your one-stop-shop for academic support.
Save time and money
One of the main draw cards for people choosing to study online is the amount of time and money they save. Putting petrol in your car and paying for transport can be expensive, as can the textbooks you need to buy for on-campus subjects. You don't need to worry about getting sick on the hour long train commute to and from your classes in the middle of a cold and wet winter – you can sit at home in your pyjamas with a warm cup of coffee in the comfort of your own home. Brilliant.
Online education is a convenient and flexible way to study, and opens the door to higher education for many people. In a fast-paced digital world, the benefits of studying online speak for themselves and will pave the way for a successful future.
Are you a current student? We would love to know why you chose online study. Email media@westernsydneyonline.edu.au.