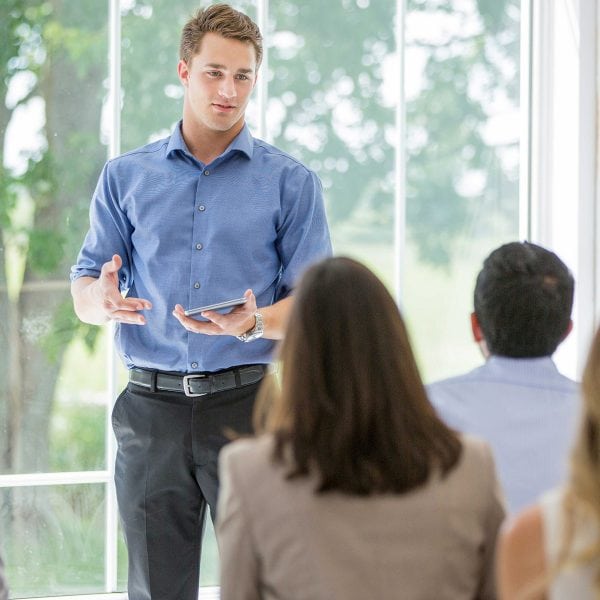 The stigma of business being a boring and uncreative subject are long gone. In today's job market, those with a versatile business degree have a good chance to stand out from the crowd. For many reasons.
A business degree gives you the power of options.
Completing an undergraduate degree in business can give you employment opportunities in a whole range of areas. And forecasts for job growth in some of those industries outperform average growth noticeably.
For example, Joboutlook estimates a strong job growth for marketing professionals. By 2022, their forecasts predict 10.5% more jobs available in the Marketing industry.
Another field with great potential for the future is accounting. Joboutlook expects 219,300 accountants to be employed across Australia by 2020. To put it into perspective, we currently have 188,100 accountants in the country.
These are only two examples of many great opportunities within the business discipline. The beauty of a business degree for a graduate lies in today's multi-faceted job market. Business graduates finish their degree with a breadth of knowledge and will therefore be highly employable across a range of industries.
However, even if you've made up your mind and are sure that a business degree is for you, you still have to choose how you go about getting one.
The freedom of online.
Because you'd like to study and upskill doesn't always mean life gives you the time to drop everything and solely focus on your new career. Life, family, work and social commitments won't just stop existing.
It's time to work around them.
Choosing to study online means you can upskill without having to put your life on hold. An online degree allows you to choose your workload, study when and where it suits you, and still gives you all the support you need.
Western Sydney University Online offers four business degrees to get you to where you need to be.
Whether you're interested in learning new skills, improving your current skillset or adding a new area of expertise, we have the right business degree for you.
Contact our Course Consultants now for more information.