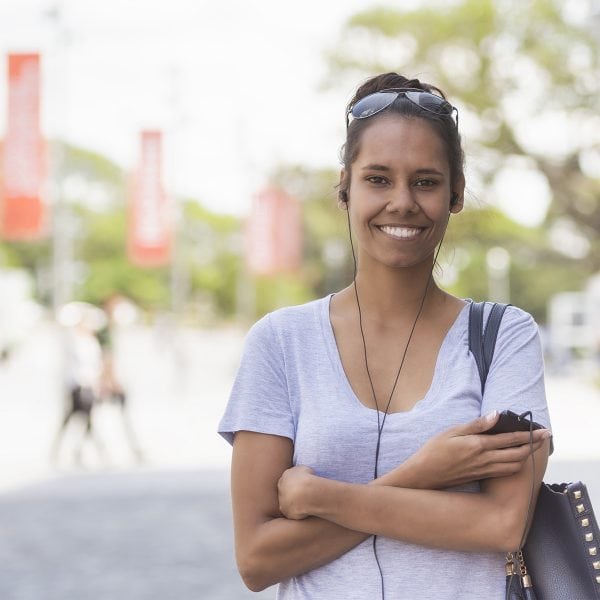 We know education. And we know online. We're one of the top 2% universities worldwide, and with good reason. Here's why you should choose Western Sydney University Online.
We harness change.
We're on the ball with industry trends. Our degrees are carefully crafted to ensure your course content is relevant and forward-thinking. Take a look at our Bachelor of Business (Marketing):
The Australian marketing and communications sector is experiencing a shake up with new trends in media consumption. With digital content being a focal point in modern marketing, and industry employment growth projected to rise significantly by 2020, Western Sydney University Online is harnessing this change by offering an online Bachelor of Business (Marketing).
We're accessible.
Professor Denise Kirkpatrick, Western Sydney University's Deputy Vice-Chancellor (Academic) says the University's online offering will benefit individuals who are traditionally not catered for, or suited to, on-campus study.
"More Australians are studying online than ever before due to advances in technology enabling greater access to high quality tertiary education. Western Sydney University Online is an opportunity, irrespective of age, location, family or work commitments, to pursue a passion through further education," says Professor Kirkpatrick.
We take a holistic approach.
We don't focus on one form of assessment or a single style of learning. Online Learning Advisor David-Jack Fletcher says that a Bachelor of Social Science (Criminology and Criminal Justice) will provide students with a holistic understanding of crime.
"The study of crime is multifaceted and draws on a range of fields including political science and sociology," Mr Fletcher says. "Students will learn about the theory and approaches to crime and its social implications, as well as the practical elements of crime prevention and punishment."
We identify skills shortages. And equip you for the future.
Our Bachelor of Cyber Security and Behaviour has been proactively developed to bridge the gap between the supply and demand of cyber security specialists.
Dr Erin Jancauskas, Academic Director at Western Sydney University Online, said that with the internet central to all aspects of contemporary life and against a backdrop of increasing cyber threats, it was more important than ever to prioritise cyber security.
"In response to the cyber security skills shortage (and other concerns), Western Sydney University Online has developed an online course that will produce graduates that are best positioned to protect the public and private sectors from cyber threats", Dr Jancauskas said.
Work and study. You can have both.
A degree with Western Sydney University Online means you can foster a healthy balance between work and study.
Brett currently studies a Bachelor of Social Science (Child and Community) while working as a Juvenile Justice Program Coordinator. Between full time work and moonlighting as a personal trainer, Brett found online to be the best option to suit his schedule.
"I tried previously to study on-campus but due to work conditions and other obligations I was unable to attend which affected my education outcome."
Are you thinking about online study? We offer nine online degrees across three disciplines. Take a look and see why Western Sydney University is leading the way in online education.