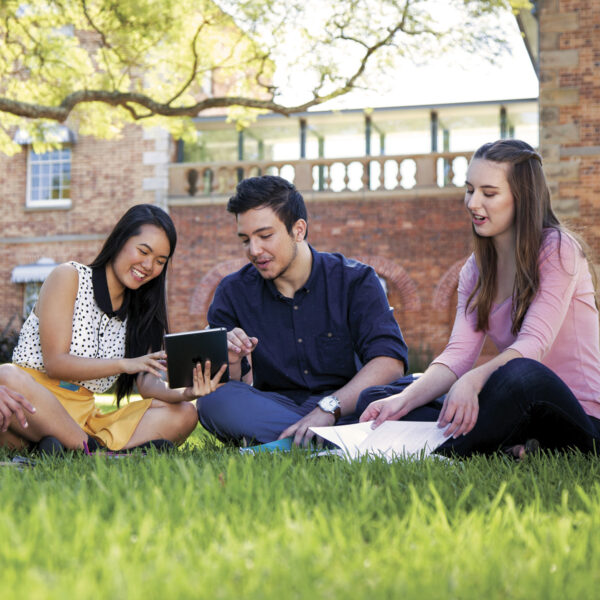 Take advantage of your student status by participating in opportunities to network with others, form new social connections and engage in clubs and events in the lively Western Sydney University community.
You can achieve all this in WesternLife, your dedicated online platform for supporting and being supported by your peers. Like a virtual campus, WesternLife provides a connection with the people and information you would usually have on campus. All without having to leave your living room.
A space for online students.
There are many students just like you on WesternLife. Both those who are new to online study and those already on the path to earning their qualification.
When you join WesternLife, you will be added to the WSU Online: Student Community group. Here you can post questions or helpful comments to your online peers, chat with WSU Online students about your hobbies and studies, and join promotions and activities for WSU Online students as they occur.
And if you're just beginning your studies, you'll be invited to O-Week: a series of engaging orientation events and activities for online students to get to know each other and learn about WSU's systems – all in the WesternLife platform.
Groups, events and networks.
Connect with the broader WSU community. Join groups based on your interests and connect with WSU students, both online or on-campus. These groups are all accessible virtually, so you can participate in online group discussions and chat with students one-on-one. There are many groups to choose from relating to your course or even your hobbies, such as the Indigenous students' council, Western Sydney midwifery society, Student Parent union and many sports clubs.
There are plenty of events hosted on a regular basis, both online and on campus. These range from recreational Netflix parties and sporting events to study sessions and networking opportunities. If you happen to be close to campus, you can attend events and meet new peers outside the online study space. Events can be held exclusively for members of particular groups or for all WSU students.
Keeping informed.
Just like on campus, your WesternLife newsfeed and events will be different every day, so there's always something new to try. Keep up to date by checking WesternLife frequently. By doing so, you'll be in the know about what's happening across the University.
Keep your health and study habits in check by receiving study tips, wellbeing resources, and updates in your feed. As part of a group, you will receive these through your newsfeed to help make your study experience as fluent and supportive as possible.
If you're a current student, you can access WesternLife through your Student Hub. Not a current student, but still interested in studying with WSU Online? Take a look at our online courses and contact one of our Course Consultants today.