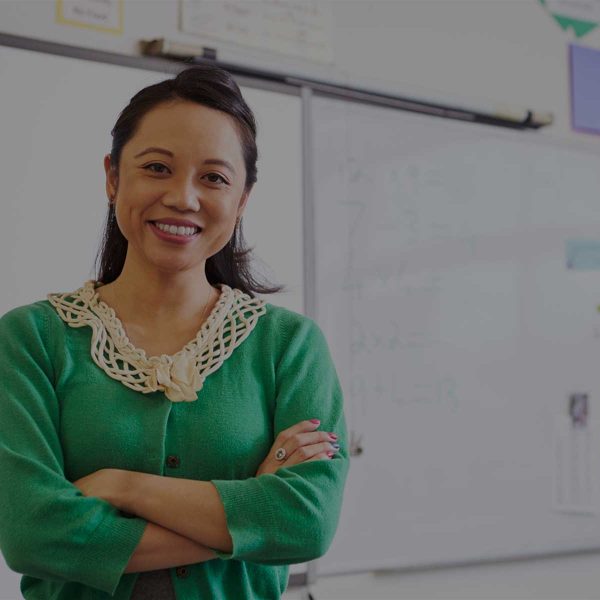 The desire to become a teacher is not only admirable but a true calling. Teachers form a vital part of society as they ultimately can shape the future leaders of the world. If teaching has ever been your calling, now might just be the perfect time to look into teaching as a career path. With the expansion of online teaching courses, support from the government and secured salaries, 2024 will be the best time to become a teacher in NSW.
Make the change for the future.
If you've ever dreamed of a career as a teacher, but had trouble weighing up the pros and cons of a career change, this update may help you reconsider. Historically teachers in Australia have faced a number of challenges, including a shortage in teaching staff, combined with a limited earning potential.
However with some new changes being rolled out by the NSW government, including a historical pay rise for all teachers in the state, 2024 may be the perfect time to enter the teaching industry.
What does the teaching salary increase look like?
"Our plan sets our priorities for the coming years and harnesses the commitment of our teachers and schools to provide an outstanding education for every learner," says Deputy Premier and Minister for Education and Early Learning Prue Car. This statement came shortly after a record deal was struck between the NSW Government and the Teachers Federation to increase the starting salary of teachers by almost $10,000. This significant pay rise took effect in October 2023 and promises the much-needed remuneration that teachers and supporting staff deserve.
The starting salary now sits at $85,000 while top-of-the-scale teachers will earn $112,000. This increase saw an additional 16,000 teachers and school-based support staff move from temporary to full-time positions. This historical leap in pay for teachers in NSW is a great incentive for more aspiring teachers to join the workforce, because as they say, it takes a village, and the village can now get a whole lot bigger.
Lock in your future with the help of Western Sydney University Online.
With an increased focus on education, improved salary structures and the support of the NSW government, 2024 is looking bright for aspiring teachers. With online options available, such as the Masters of Teaching (Primary) at Western Sydney University Online, you can make that transition while still working your current job.
This curated online masters course allows you the freedom to choose when and where to study. The flexible hours mean you can still continue working, spend quality time with your friends and family, and manage daily life while getting your qualification. This means that you can start your studies in 2024 and earn while you learn, so the transition into your new career is seamless.
Make 2024 your year.
Following your dreams can always be a bit daunting, but becoming a teacher in NSW has never been easier. With flexible online study hours to fit into your schedule, substantial salary increases for a secure future and the support of our friendly Course Consultants to assist you, there is no reason why you can't become a teacher in 2024.
To learn more about the course, how online study works and course fees, you can head over to our Master of Teaching (Primary) page or download the brochure.
To get started on your journey to studying Master of Teaching (primary),  apply online today.