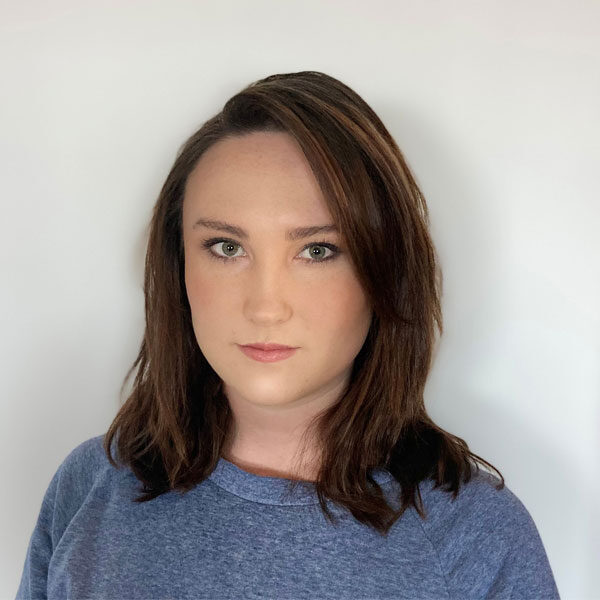 Initially, WSU Online graduate April intended to move away from her coastal New South Wales home for her degree. But after learning about online study, she was able to reconsider her options. With WSU Online, April earned her Bachelor of Social Science (Criminology and Criminal Justice) without having to leave her home life behind.
A change of plans.
April grew up in a small rural town and when she was in high school, she was never made aware of the possibility of online study. She was ready to have to move away from home to pursue higher education.
"Living in a small rural town means that most people who want to pursue a higher education have to move away."
After graduating high school, April missed out on admission at the university she was expecting to attend. Reconsidering her options, she learned about WSU Online and the option to learn remotely online.
"Looking back, this was the best option for me. It proves that even when things don't work out, there could always be a better opportunity waiting just around the corner."
Connecting from afar.
Although April was studying from home, she could still connect with a variety of people when completing her coursework. This online collaboration helped enhance her studies through virtual classroom sessions and group assignments.
"I had the opportunity to engage with a wide array of people from varying backgrounds. Lecturers and students alike had so much wisdom and knowledge to share."
Working with a variety of staff and students meant April's learning journey was rich with fresh perspectives and support from all areas of her studies. She had not only her support systems, but also academic guidance from her OLAs (Online Learning Advisors) and peers.
"You might not be meeting your lecturers and peers in person, but they are your support network and the people you will turn to throughout your journey."
Moving on from university.
Studying with WSU Online helped April realise her passion for psychology. This motivated her to study further and learn more about the field. Since graduating, she's gone on to complete a Graduate Certificate in Forensic Psychology.
Now that she's earned her Bachelor of Social Science (Criminology and Criminal Justice), April's plan is to find employment in the criminal justice or intelligence sector using the skills she's gained.
"I believe WSU Online has equipped me with the knowledge and ability to pursue my career."
April's advice for students new to online study is to stay organised. Keeping organised not only makes your workload more manageable, but provides you with an autonomous work ethic you can take into your career.
Interested in stepping towards your career goals with WSU Online? Check out our online courses today.