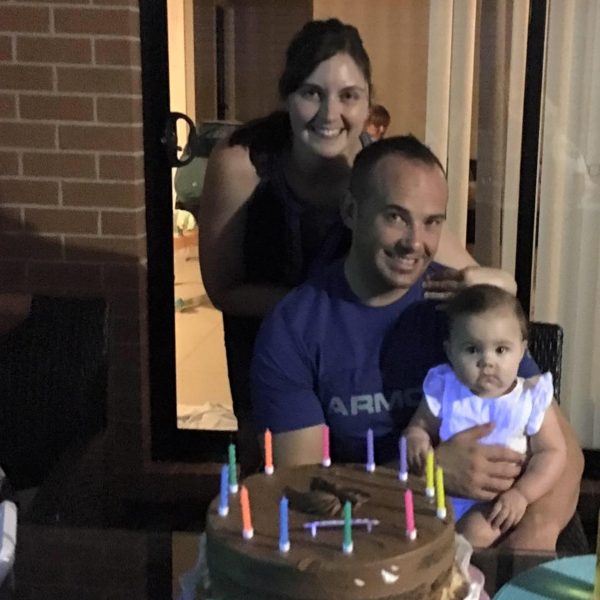 A drive to help young people led Juvenile Justice Program Coordinator Brett to start studying a Bachelor of Social Science (Child and Community) with Western Sydney University Online.
The 33 year-old Mount Annan resident says he is studying to gain a better understanding of different societies and how they can improve opportunities for youths.
"I work in Juvenile Justice and the degree meets my job requirements. My role involves working with the community and establishing what services are available to meet youth's needs.
"When I graduate, I hope to establish myself in the community and use the knowledge I've learnt by coming forward with my educated opinions and establishing a ladder for those who are not socially mobile," Brett says.
Between full time work and moonlighting as a personal trainer, Brett found online to be the best option to suit his schedule.
"I tried previously to study on-campus but due to work conditions and other obligations I was unable to attend which affected my education outcome.
"I am also a personal trainer, so I am involved in a lot of fitness activities," he says.
With a personal training background, Brett found that helping people was the best part of his job and hopes to use his degree to build on this skill.
"Most of my education was in health and fitness which actually lead me to helping youth, now I have accomplished this aspect of my career I would like to help in other ways.
"I learned about the degree at work. I was referred by a colleague who has had the opportunity to be very mobile in the company and he mentioned this qualification would meet my career expectations."
Brett is at the beginning of his first degree and so far, has found the experience both enlightening and challenging.
"I do believe I have a lot of strengths but I am working on my weaknesses with this degree, so I find it challenging and beneficial.
"I am fortunate to be married to a beautiful successful woman and have a daughter who is 17-months (and is going to be doctor) – they are both the source of my motivation and support."