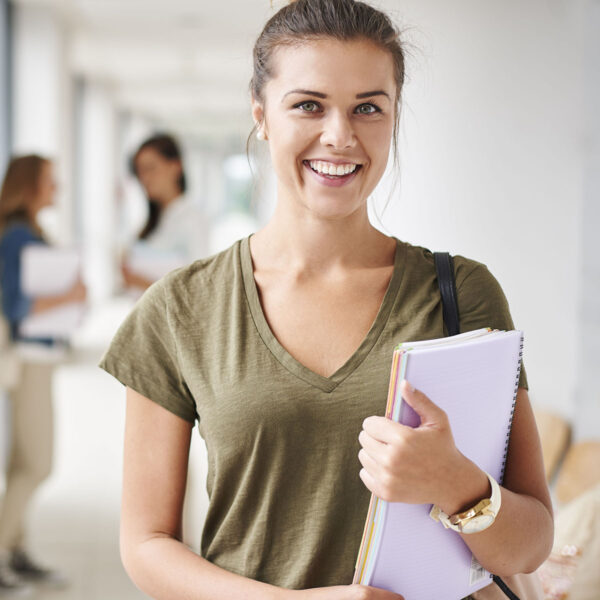 At Western Sydney University Online, we want to see you do your best to achieve your study goals and be proud of the work you submit.
So what is academic integrity and why is it important? Throughout your degree you'll need to demonstrate values of honesty, trust, fairness, respect and responsibility in your learning. If you are found to have behaved dishonestly, you will be subject to academic penalties.
But don't worry, we've got plenty of support and resources for you to get you from your first assignment through to graduation.
Academic help
We take academic integrity seriously, but we're also serious about ensuring you feel supported throughout your studies. We put together some tips for overcoming some common academic problems students encounter.
Academic writing
The majority of your assignments will require you to write in a formal, academic style. This style uses clear and concise language to explain the ideas you have developed based on your research. You'll need to consider the expression, tone and language throughout your writing, and ensure the conclusion you draw is fair, reasonable and provable. Find examples of these academic writing elements on our blog.
Submitting assignments
Taking the time to review your assignments before submitting them could be the difference between adding extra or losing marks. Before you submit, run your assignment through Studiosity and TurnItIn. Studiosity is a free draft writing service, independent of your Student Advisors or Online Learning Advisors. You can submit your work for feedback on language, structure, referencing and grammar. TurnItIn runs a similarity report of your work, identifying and reporting on similarities between documents. Don't forget to sense check your assignment by reading it out loud to ensure you haven't missed any typos, spelling errors or punctuation. Take a look at these extra tips on how to tackle your first assignment.
Academic referencing
When you begin an assignment or piece of writing, you'll need to check the referencing requirements. There are a number of referencing and citation styles with structures that differ based on the type of source and number of authors. The WSU library is your first stop for referencing resources.
Paraphrasing
To paraphrase is to rewrite a piece of text in your own words while retaining the meaning, usually similar in length to the original text. Work you have paraphrased must include a citation and related reference. Paraphrasing demonstrates you have understood the context of the information you have read. View this handy guide on paraphrasing.
Searching for sources
To find relevant information to support the ideas, arguments or opinions in your assignments that are reliable, credible, current and relevant, head to the WSU library. You'll find these sources in the e-resources subject guides and journal database. Further tips on research techniques and evaluating the information you find can be found on the successful searching page.
What you should avoid
We understand it can be difficult balancing study with your other commitments, but there are consequences if you breach your academic integrity. We don't want to see you to fall into any traps and be drawn into situations that compromise your integrity. You'll need to avoid assignment sharing and contract cheating sites, paraphrasing tools and sharing your work with friends. You'll also need to understand the difference between collaboration and collusion. But don't worry, we've got plenty of support options available to you.
Where you can find academic support
To help you achieve academic success, you've got support available to you through a number of channels.
Student Advisors and Online Learning Advisors
As a WSU Online student, you have seven days a week access to your Student Advisors. They can assist with everything from academic and study support, research and referencing skills to referrals for personal student support services. Your Online Learning Advisors are your go to for assistance regarding your units, assignments and feedback.
Canvas
In Canvas, your online classroom, you'll find support including Q&A forums in each of your units, the links to past collaborate recordings and marking rubrics which provide assignment expectations. In the Getting Started unit, module 7 will provide an additional understanding of academic integrity.
WSU Study Smart
You'll find a wide range of academic support resources on the WSU Study Smart page. Discover resources to help you with academic skills and assignment writing. Take a look at the self-help guides you can download on further academic integrity information, searching for information and referencing.  You'll also find an assignment calculator, advice on assignment planning and interpreting assignment questions.
At WSU Online, we want you to be proud of your work and achieve success on your own merits.
Contact your Student Advisors if you've got any questions, or check out our blog for articles on a wide range of topics.