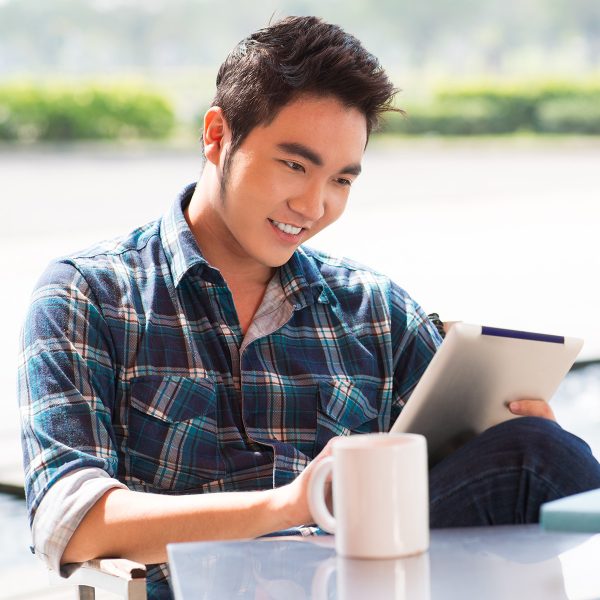 Technology will always have an impact on the way we learn. This is something we've already seen with online study. Thanks to COVID-19, what once would have been considered science-fiction is now one of the most conventional ways of learning and upskilling.
And with its growing prominence, there are many people who still don't know exactly how online study works. While assumptions and a lack of understanding might dissuade potential students from pursuing their desired qualification, at Western Sydney University Online, you'll find online study dynamic, engaging and supportive of your needs.
The digital experience.
Online study is not only innovative, it can also train you in new ways. As you study you will uniquely enhance many of your digital soft skills, which are easily transferrable to the workplace. Digital communication, time-management, technical skills and flexibility will rank highly among your course knowledge as you complete your degree, so be sure to add these to your resume.
Although you aren't on campus, WSU Online's courses provide you the necessary practical experience so you can break boundaries after your studies. In the online Bachelor of Nursing, students perform clinical and practical placements in addition to online modules to apply their knowledge in a professional environment.
Online study and employability.
It's important to consider the long-term benefits that come with online study. Do employers think highly of online degrees?
Whether you're organising your modules online or taking notes in a lecture hall, WSU Online's degrees successfully adapt our on-campus alternatives with more flexibility. So if you study a Bachelor of Business (Marketing) online for example, you will receive the same degree as someone who studied this course on campus.
WSU Online's graduates are also among some of the highest sought professionals by employers, having earned a satisfaction rating of 87% in the 2019 Employer Satisfaction survey.
Online doesn't mean isolated.
No one enjoys isolation, especially in your studies. And imagining yourself learning in your lonely living room instead of a lecture hall can certainly be off-putting.
Online study tends to scare off potential students due to fears like this. But there's no need for concerns about support systems and networking or forming connections with likeminded students at WSU Online.
We offer a wealth of support services to assist you through your study journey. Student Advisors are here from day one to help with enrolment and administrative enquiries. Online Learning Advisors will guide you through your modules and work with you through content clarification. And you'll connect, engage and network with likeminded peers in your online classroom.
There are many assumptions made about online study by those not in the know, from the uniqueness of the digital experience to available support systems and even the degree itself. By choosing to study with WSU Online, our support systems and resources will minimise your fears and assist you in achieving success along the way.
Looking to study online? Find the right online course for you. If you're a current student, visit the Student Hub for coure management and study resources.