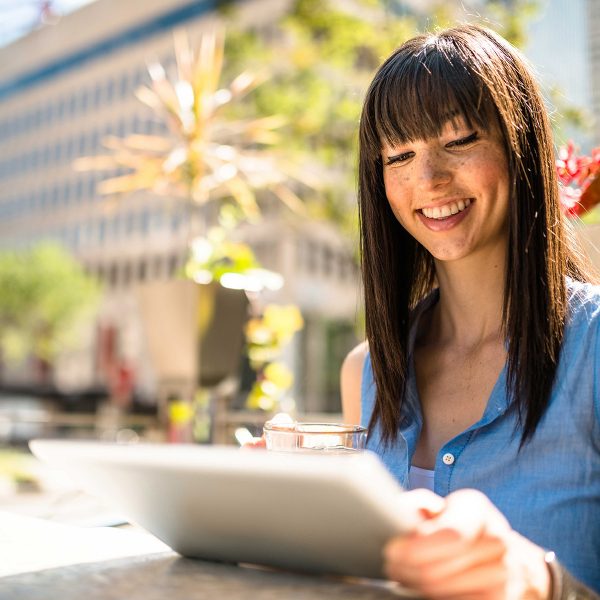 Western Sydney University has launched five new fully online undergraduate courses in the fields of business and social sciences through online arm – Western Sydney University Online.
The initial five degrees will give students throughout New South Wales and beyond access to flexible, high quality education while working towards a qualification from one of the world's top 2% of universities.
Enrolments are now open for a September start across the five online degrees which include:
A further Bachelor of Nursing, Bachelor of Business (Human Resources Management), Bachelor of Social Science (Psychology) and Master of Business Administration (MBA) are planned to be available early 2018.
Professor Denise Kirkpatrick, Western Sydney University's Deputy Vice-Chancellor (Academic) says the University's online offering will benefit individuals who are traditionally not catered for, or suited to, on-campus study.
"More Australians are studying online than ever before due to advances in technology enabling greater access to high quality tertiary education. Western Sydney University Online is an opportunity, irrespective of age, location, family or work commitments, to pursue a passion through further education," says Professor Kirkpatrick
According to the Australian Government's 2016 Employment Projections, jobs in management, business, human resources, and marketing are expected to see strong growth by 2020. Professor Kirkpatrick says industry growth increases demand for qualifications.
"These new courses will prepare students for opportunities where employment demand is strong and projected to grow. We know business management roles generally will increase by almost 10% but more specifically accounting positions are expected to rise by more than 16% in the next three years".
Western Sydney University's Pro Vice-Chancellor (Digital Futures), Professor Kevin Bell says the new online offering will enable more Australians to access the University's internationally recognised qualifications.
"We are working with a great team that will develop engaging, motivating materials and a comprehensively supportive learning environment. Our goal is to extend our University mission to serve our region and also those living farther afield for whom online is the only viable option."
Students will have access to a dedicated support network seven days a week with extended hours that provides academic, technical, administrative and social help as well as on demand assignment assistance.
"We've built our learning environment in a way that makes it easy for students to form a community with fellow students underpinned by a robust support team. Students also study in small learning groups led by an Online Learning Advisor, specially trained for teaching and supporting online students," Bell says.
Western Sydney University Online enrolments are now open with a commencement date of September 25th. Students who complete their studies at Western Sydney University Online will graduate with an internationally recognised Western Sydney University qualification and join a network of more than 140,000 graduates.