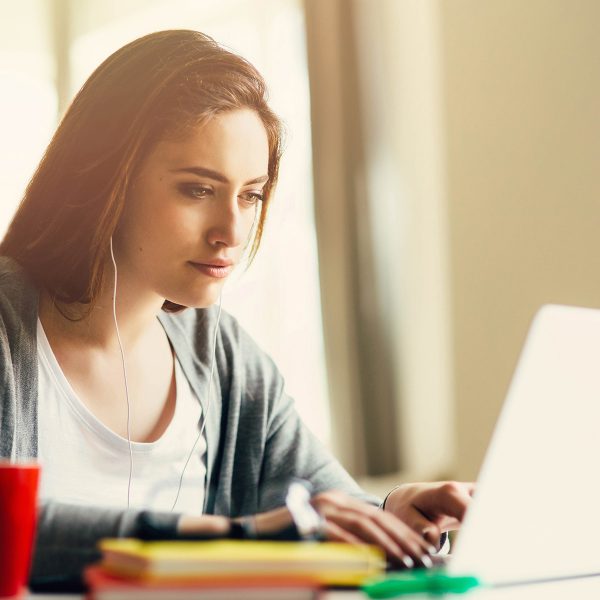 If you're new to online study it can be hard to know where to start. It's exciting and a little scary. We understand. So we've come up with a handy checklist to help you get ready.
Get tech ready.
Before you start your degree it is important you have the right computer and software. Tick off your technical requirements for a smooth start to your first teaching period.
Login to the Student Hub.
Soon before you study, you will receive your login details to the Student Hub. This is where you can check your course information, update your personal details, log in to your student email, access your financial information and find contact details of our support teams.
Try the 'Getting Started' unit in Canvas.
Once in the hub, you can easily gain access to your online classroom, Canvas. Our 'Getting Started' unit will give you an idea of what to expect from your online study journey.
Check your emails.
It is important to check your student emails regularly. All the important communications about your study journey will end up in this inbox.  Most importantly, you will soon receive an email letting you know your units are ready. This means it's time to start learning.
Brush up on the lingo.
Online study is a unique experience that exposes you to terms that you may be unfamiliar with. Learn the Western Sydney University Online terminology to give you greater context before you begin your degree.
Create your ideal study space.
Remove yourself from the distractions and get in the study zone. Creating a positive study space can be the first step towards your study success.
Plan a weekly study schedule.
We're all busy. Taking on a new commitment like online study may require some compromises. Our time management tool can help you get organised. Once your first teaching period starts you may find our interactive weekly planners useful.
Connect with your peers.
When you study online, you're never alone. Join the virtual community of WSU Online students of WesternLife, a platform where you can attend virtual events and meet likeminded students, and keep an eye out for orientation activites and events.
Get Social.
Connect with us on Facebook, it's a great way to get to know your classmates and gain some study inspiration.
Ask questions.
If you are still not sure about something, now's the time to ask questions. Our Student Advisors are here to help.